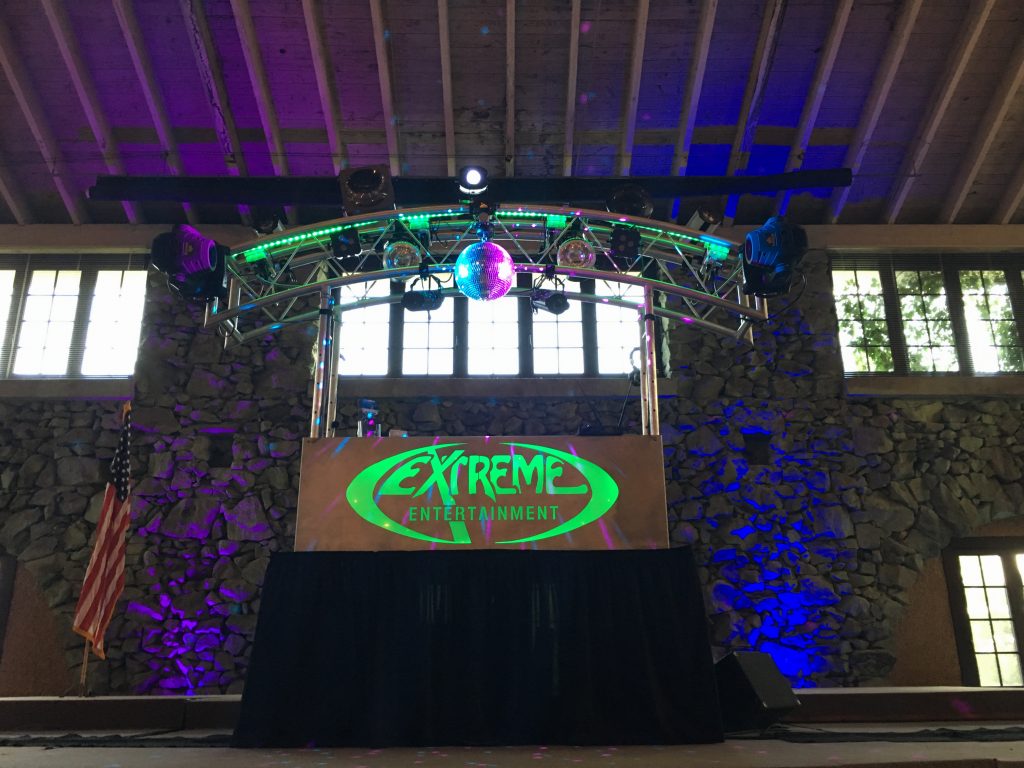 UpLighting
UpLighting is a cost effective way to dramatically change and alter the appearance of any hall. The lights can color wash walls, accent columns or focal points in a room, and illuminate underneath tables.
With this new LED technology, we're able to effectively create any color scheme to match your wedding colors.  Extreme Entertainment has been offering UpLighting since 2011. With these fully wireless, battery powered fixtures, we can illuminate ANYWHERE in your reception hall.
Give us the opportunity to UpLight your head table and its backdrop with the colors of your wedding and we'll UpLight your entire hall.
CHOREOGRAPHED UPLIGHTING!
Looking for more out of your UpLighting?  We'd be happy to transform your reception into a choreographed light display that will startle your senses!  These amazing fixtures are intelligent and fully programmable.  Orchestrated to fade and rotate through a cascade of colors, flash, and bounce from color to color with the beat of the music.  Bring the feel of a night club to your entire reception hall, not just the dance floor.