Your wedding is the celebration of you. We absolutely love helping couples celebrate their love week after week.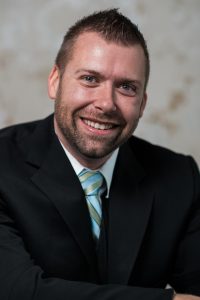 I created Extreme Entertainment back in 2004, but my first real DJ experience was for Southwest High School's Junior Prom back in 2001. This year, I am celebrating 16 wonderful years as a performer and entertainer. I started out as a 'Second' and moved up to a 'Lead' within two years as an employee with another Disc Jockey company. Within year three, I purchased my own equipment and found myself as a young part-time business man. I am outgoing and interactive with every type of crowd. I love to 'beat-mix' music. I find it very rewarding to see and watch a group of people react to the atmosphere I create.
I have a gorgeous little daughter named Abby who is eleven years old. I have a very supportive family who not only encourages me to keep expanding Extreme Entertainment, but who has also contributed, created, and operate one of our Photo Booths. Since 2007, I have pursued this as my full-time career which has given me the best gift of all; to be a stay at home dad where I can spend some of everyday with my daughter. Most recently, Abby and I have expanded our family with a Siberian Husky pup named Mishka.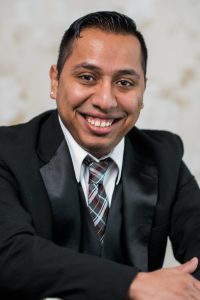 A seasoned veteran in the wedding industry of 9 years, I first began in 2008 at The Meadows Banquet & Catering where I quickly moved from server to closing event manager.  This position gave me a full understanding of wedding receptions, strategic timing and planning, and a direct relationship with Brides, Grooms, and their guests.  Shortly after I took a position at Titletown Brewing Company as an Event Coordinator.  Being in the service industry for over 14 years, I have always had a passion for music; going to concerts, dancing in the clubs, and naming a song (title and artist) within the first 3 seconds.
I have met the crews at Extreme Entertainment numerous times while working in the wedding industry and knew I would be a great fit.  Although I may only be going into my second year as a DJ, I can successfully read a crowd and anticipate when to play the right song at the right time.  I love to dance, I'm interactive, outgoing, and I look forward to creating more memories; for my newlyweds, their guests, and for myself.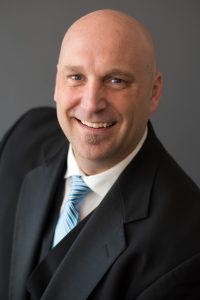 I have been an outgoing, interactive Disc Jockey/Entertainer for the past 24 years. Musically, I have experience with weddings, birthday parties, school dances, mitzvahs (bar & bat), showers, and bar/night club scenes. I am also an energetic master of ceremonies and a popular public address announcer for sporting events.
Personally, I am married to my fabulous wife Jamie, who shares with me 6 wonderful children and 2 awesome foster children. I have a full-time career as the on-air talent known as Woody on 94.3 Jack FM.   I am a devoted fan of soccer.  In fact, I love soccer so much, I even went ahead and named my dog "Beckham," after the English soccer star – David Beckham.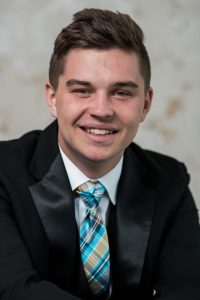 I joined Extreme Entertainment when I was 14 years old.  I tagged along with my father (JC) and his second for that entire year learning the ins and outs of being in the disc jockey business! Later on the next year I was welcomed on to the Extreme Team as a 'Second'.  Working with all the Extreme DJs for about 3 years I was able to learn from each and every one of them about being an entertainer.  Once I turned 18, Eric asked me if I wanted to move up to the 'Lead' role and I was happy to say yes!  I have learned from the other DJs; their influences and styles, and have successfully mixed in my own creative touches to be a unique and great entertainer/MC.
I have a passion for music and entertainment and I absolutely love making people laugh and have a good time. I luckily discovered this at a very young age, which allowed me to pursue this lifestyle much earlier than people normally do. Other than entertaining people, I am a normal 18 year old. I listen to my music very loud and love to eat frozen pizza. I have a great family that supports me in whatever I pursue. I'm always ready for a dance off and will happily teach you how to Wobble. I go into every event eager and ready to give my very best to the crowd I am addressing.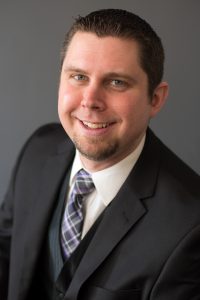 Scott Stiles is a seasoned veteran!  Scott joined the Extreme Entertainment team in 2015 and began his entertainment career at the age of 15, working for a mobile DJ company before he could dive. This was followed by a twelve year career with a well-established large DJ company. He witnessed what worked very well for several veteran entertainers and combined those strengths with his own creativity and passion for the art. With over 1,000 events and 17 wedding seasons under his belt his experience will help make sure your event is planned and executed better than you ever envisioned it.
Scott Stiles is happily married to his wife Angela.  Angela works at their church as an administrative assistant and Scott also works as a service sales account manager for SimplexGrinnell, a fire alarm and life safety company. They have a son, Evan, and daughter, Stella, along with a husky puppy (The official breed of dog of Extreme Entertainment.)
He loves spending time with his family and friends.
We're the glue that holds everything together.  From the time your guests first arrive we'll be working hand in hand with your other vendors to ensure all of your most important moments are executed with perfection.  With over 7 decades of combined experience and hundreds of weddings later, Extreme Entertainment and our teams of DJs are changing the way people look at wedding DJs.  Music is just a fraction of what Extreme DJs do.  We understand that no two weddings are the same.  This is the fun challenge we encounter every time we perform.